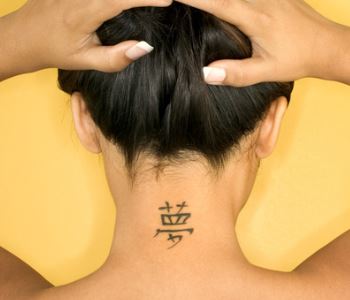 LASER TATTOO REMOVAL IN CLEVELAND, OHIO: ELIMINATE UNWANTED INK
Do you have a tattoo that you cringe when you look at it? You aren't alone! Tattoo regret is a real thing that almost 20 percent of all Americans with tattoos experience. Whether the tattoo was done badly, it no longer reflects who you are, or reminds you of a time you'd rather forget, Allied Dermatology and Skin Surgery, serving the Cleveland area, can help you find the solution to tattoo regret. We are proud to utilize the Fotona QX MAX Q-switched Laser to help our patients with laser tattoo removal. Laser technology is the safest and most effective method to help eliminate your tattoo regret.
How it works:
Lasers use very short, fast pulses of light that heats the ink pigment, causing it to break into fine particles. Your body naturally flushes out the destroyed ink.
Advantages of Fotona QX MAX Q-switched Laser:
Four wavelengths in one system: This is important, as different colored ink requires different strengths to break up the pigment and erase the tattoo.
Safe: Laser energy is evenly distributed across the treated area. Skin damage is minimized. We can provide a safer laser treatment due to Fotona's patented technologies.
What to expect from your laser tattoo removal:
Minimal pain: Many patients describe it as a thin rubber band snap, but agree that typically it is significantly less painful than getting the tattoo was. We often help counteract the discomfort by advising patients to take acetaminophen prior to the procedure.
Short appointment duration: Each appointment tends to run less than half an hour.
Multiple appointments: Due to the difficulty of some pigment removal, we typically recommend treatments spaced three to eight weeks apart. The total number of appointments will depend on the amount and type of ink.
After treatment, we usually advise patients not to scrub the area for at least a day or two. Your skin may have a slight sunburned feel to it.
Stop living with regret! Call us today to get started on sending that tattoo into oblivion or contact us about other skin treatments from our dermatologists who help patients in Greater Cleveland, Akron, Mayfield Heights and Mentor, Ohio. 1-866-337-6631.