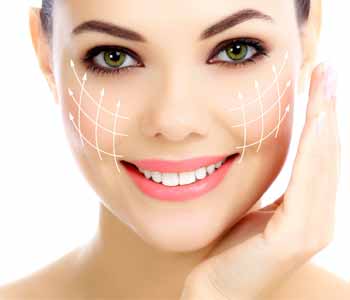 Rosacea Skin Treatment – Akron, Mayfield Heights, Ohio
Patients in the Akron, OH area and surrounding communities who are dealing with the symptoms of rosacea are encouraged to schedule an appointment with the team of Allied Dermatology and Skin Surgery. This staff works closely with patients to give them an accurate diagnosis of their condition and discuss effective treatment options. Many patients who are diagnosed with rosacea often ask, "How effective is rosacea treatment?"
Rosacea treatment is effective when patients determine the type of rosacea they have and discuss the most appropriate treatment option. This starts with an evaluation with our team. We can examine the skin, discuss the symptoms with patients, and determine if rosacea is present. Then, once the type of rosacea is identified, we can discuss the best treatment for patients' specific and unique needs. Once this has been done and patients comply with treatment recommendations, rosacea can be controlled, and flare-ups reduced.
What is rosacea?
Rosacea is a skin condition that can be extremely bothersome for patients. It ranges from mild to severe. It can develop at any age, though patients over the age of 30 are more prone to it. Rosacea is most common on patients with fair skin, and is diagnosed with a physical examination. Patients who have rosacea may notice some of the following symptoms:
Red patches on the skin
Rough, dry skin
Inflammation
Itching
Stinging
Persistent facial redness
Visible blood vessels
Increased flushing
Acne-like bumps and pimples
Watery eyes (ocular rosacea)
Red, raised skin on the nose
The severity of these symptoms varies from patient to patient. Call our office for more information Call us at 1-866-337-6631 or Schedule an Appointment
Treatment options for rosacea

Rosacea may be difficult to treat if patients do not work with a professional who has experience with it. There is no "one size fits all" solution either, so, there may be some trial and error to determine what treatment is best accepted by the patient's skin. A few of the treatment options for rosacea may include:
Improved skin care regimen. Daily care of the skin can reduce the chance of irritation and dryness that can trigger rosacea further. Our team will develop a customized treatment plan that begins with proper skin cleansers and moisturizers to keep the skin hydrated and cleansed.
Sunscreen use. Every patient should use sunscreen daily to reduce the chances of developing skin cancer, but also to reduce possible flare-ups of rosacea. Choosing a strong sunscreen that blocks both UVA and UVB rays is best.
Antibiotics. Sometimes, patients may benefit from treatment from the inside out. This includes the use of oral antibiotics to keep the skin under control when flare-ups happen. These are prescription medications that may be taken for a specific period when problems arise.
Topical medications. Patients with rosacea are often given prescription topicals to use when flare-ups occur, or to use daily to reduce the chance of a flare-up. This will be determined based on the type and severity of rosacea that the patient experiences.
Intense pulsed light. Patients with severe and chronic symptoms may benefit from having regular intense pulsed light (IPL) treatments performed in our practice with the care of a professional staff member.
Vascular laser therapy. When rosacea causes visible blood vessels and results in a build up of excess tissue around the nose in the more severe cases, patients can ask about vascular laser therapy as a way of reducing the symptoms of rosacea that are most noticeable and most embarrassing for many individuals.
Schedule a visit to learn more!
Rosacea doesn't have to impact your self-esteem and your overall quality of life. Instead, seek treatment with dedicated professional such as the team at Allied Dermatology and Skin Surgery in Akron, OH. . The team at Allied Dermatology and Skin Surgery includes CNPs, RNs, and dermatologists. Our Mayfield Heights area practice is located at 5915 Landerbrook Drive and can be reached for an appointment at 1-866-337-6631. We also have other locations in the areas of Akron/Fairlawn and Mentor, and all three locations can be reached at the centralized office number. Do not hesitate to take the time to get a proper diagnosis of rosacea and discuss the best treatment option for your specific condition.