Dermal fillers keep faces youthful From Akron to Mentor
akron – mayfield heights – mentor Ohio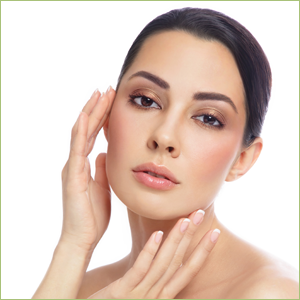 The term "baby face" refers to smooth, firm skin, and rounded facial contours. Beginning in our late 20s, however, that begins to change. We lose facial volume. Skin becomes thinner and dryer. It sags into wrinkles and folds. The Dermatologist and Certified Nurse Practitioners at Allied Dermatology and Skin Surgery keep faces looking younger with dermal fillers.
Understanding fillers
Dermal fillers are injected beneath the skin to restore lost volume, smooth wrinkles, and enhance lips. We design customized rejuvenation plans, sometimes combining popular fillers with other minimally invasive techniques.
Juvéderm Ultra, Ultra Plus, Voluma, and Volbella – This well-known family of dermal fillers contains hyaluronic acid (a natural substance) in a smooth gel base. Injections provide immediate volume, and HA binds with water molecules for further skin plumping. These products are ideal for mild to severe lines and wrinkles, lift and contouring of the cheek area, and fuller lips.
Restylane Lyft and Silk – Restylane products are also formulated with hyaluronic acid. Deep tissue injections of Lyft define cheeks and lift sagging skin on the lower portion of the face. Silk brings beautiful volume and definition to thin lips. The newest products are Restylane Refyne and Defyne, designed to fill and smooth the areas on the face where movement occurs.
Belotero – Belotero's soft hyaluronic acid formula integrates into etched lines and wrinkles for a smoother, more youthful complexion.
Radiesse – Radiesse has microspheres of calcium hydroxylapatite. It adds immediate volume and stimulates production of collagen for thicker, firmer skin. Radiesse is a good choice for lines from the nose to corners of the mouth, chin wrinkles, and backs of hands.
Injection appointments are brief, and there is little downtime. Results can last up to two years depending on the product used and area of treatment.
For artistic application of dermal fillers administered by qualified medical professionals,
Related Articles