Akron OH: IPL Skin Treatment (BBL – Broad Band Light Technology)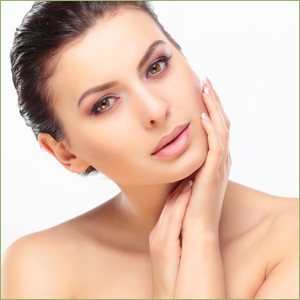 Today, IPL is a go-to treatment for skin rejuvenation. The latest in IPL is Sciton's BBL (Broad Band Light). This technology allows us to use a broad range of wavelengths to treat many skin conditions and types.
Understanding IPL
Intense pulsed light is similar to laser technology, but with some important differences. Both use light and heat energies. However, a laser emits a single color or wavelength of light. That wavelength is matched with one chromophore (pigment) to treat a specific skin condition. IPL employs a broad spectrum of light. The technician selects various filters to achieve desired results.
This gentle therapy improves the appearance of:
Acne
Acne scars
Enlarged pores
Fine lines and wrinkles
Pigmentation irregularities (including freckles and age spots)
Rosacea and redness
Sun damage
Spider veins
The photofacial
Protective eyewear is provided. A cool gel is applied to ensure your comfort, and to lubricate the IPL hand piece. Our skin care specialist directs brief bursts of light to the skin. You feel warmth and slight stinging as the device pulses. However, there is minimal discomfort. An IPL session takes an hour or less, depending on the area treated.

IPL encourages natural production of collagen for refined tone and texture. The procedure is non-invasive and non-ablative (no skin is removed). Usually a series of full-face sessions, spaced several weeks apart, is scheduled for optimal results. There is no downtime, and improvement is more noticeable after each treatment.

IPL can be used alone, or in combination with other techniques as part of a comprehensive rejuvenation plan.
You can count on the group of providers at Allied Dermatology and Skin Surgery for a professional approach to younger looking skin. In the Cleveland/Akron area
Related Articles