SKIN PEELS KEEP COMPLEXIONS GLOWING
(GET THE RIGHT SKIN TREATMENT)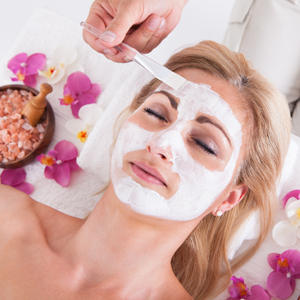 Peels chemically remove surface layers of skin. Dull, dead, and damaged cells slough off, revealing a fresh, radiant complexion. This technique may be used on the face, neck, décolletage, back, and hands. Peels are real medicine, with intensity ranging from mild to deep treatment. You can trust the trained, experienced clinicians at Allied Dermatology and Skin Surgery in Akron, Mentor, and Mayfield Heights for safe skin peels with beautiful results.
Types of peels
A superficial peel is also called a light or lunchtime peel because there is no downtime. Makeup is removed and skin is cleansed. Depending on your unique skin type and concerns, a solution of glycolic, salicylic, or retinoic acid is applied to penetrate and gently exfoliate the outer layer of skin. The area is cleansed again, and protected with moisturizer and sunscreen.

Refreshing superficial peels are ideal for:


Acne
Blotchy skin tone
Mild skin rejuvenation
We recommend monthly superficial peels to maintain clear, glowing skin.

Medium peels are formulated with glycolic or trichloroacetic acid. This peel gets down into the middle layers of skin to eliminate damaged cells.

A medium peel improves:


Age spots
Freckles
Moderate skin discoloration
Fine lines and wrinkles
Rough skin texture
This treatment is also used to remove some precancerous growths (actinic keratosis).

Expect redness and swelling, followed by crusting and even sometimes blisters. Sun exposure must be avoided. You may wear makeup after a week, and full healing occurs in about two weeks.

A series of medium peels spaced several months apart is recommended for optimal results.

A deep peel is performed with a trichloroacetic acid formulation. It goes into deeper skin layers to provide dramatic improvement in moderate lines, shallow scars, age spots, and freckles. Healing time is about three weeks, with several follow-up appointments meanwhile.


For effective skin peels, administered by dermatology-trained professionals,
Or contact us about other skin treatments from our dermatologists who help patients in Greater Cleveland, Akron, Mayfield Heights and Mentor, Ohio. 1-866-337-6631.
Related Article