Get a Skin Check from Our Dermatology Team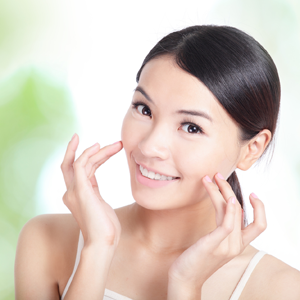 Discovery of an unusual tissue lump is unsettling. While most are benign, it is important to have skin growths checked by a dermatologist to rule out skin cancer or other serious concerns. The doctors at Allied Dermatology and Skin Surgery offer medical and cosmetic removal of skin growths. With offices in Akron, Mayfield Heights, and Mentor, an Allied dermatologist is always nearby.
Common skin growths
Actinic keratoses – These crusty, scaly growths caused by sun exposure are precancerous. They should be removed by photodynamic therapy, chemical peel, dermabrasion, cryotherapy (freezing), or surgery.
Birth marks – Vascular lesions respond well to laser therapy.
Cysts – These flesh-colored nodules may spontaneously rupture and flatten, but they will return if not excised.
Moles – Moles are the result of pigment-producing cells clustering together. They can be an indication of melanoma skin cancer. Moles should be monitored, and suspicious ones biopsied.
Seborrheic keratoses – These greasy-looking plaques can appear anywhere except palms, soles, and mucosa. They are usually treated with cryotherapy or curettage.
Sun spots – We offer a number of non-invasive and laser treatments to remove patches of discoloration that add years to your appearance.
Warts – Warts are caused by a virus, so they are contagious and may spread from one part of the body to another. We remove them with chemical peels, cryotherapy, or laser treatment.
"Surgery" is in our practice name because we do extensive surgical treatment of skin cancer and other skin growths. However, be assured that our doctors recommend the least-invasive treatment appropriate for minimal tissue destruction and scarring.
You may want to have a skin growth removed for cosmetic reasons, because it is causing discomfort, or to avoid future health risk.
In any case, you can turn to the team of providers at Allied Dermatology and Skin Surgery, serving the greater Akron and Cleveland area