Neurotoxins Like Botox Smooth Wrinkles for Natural-Looking Skin (Akron Dermatologists)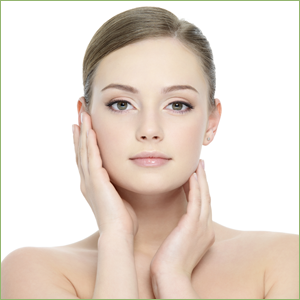 The Board-Certified Dermatologists and Certified Nurse Practitioners at Allied Dermatology and Skin Surgery have advanced training in administering FDA-approved neurotoxins – Botox, Dysport, and Xeomin. Women and men throughout the Akron/Cleveland area trust them for refreshed, natural-looking results.
Treatment areas
Each time you squint, frown, or pucker, facial muscles contract, pulling overlying skin into lines and folds. Over time, repeated expressions result in dynamic wrinkles (as opposed to static wrinkles caused by sagging skin). Neurotoxins are purified proteins, injected into precise points. They interrupt signals from nerves that tell muscles to tighten. As muscles relax, wrinkles soften. This treatment is ideal for:
Vertical "elevens" between the eyebrows.
Horizontal furrows on the forehead.
Crow's feet – etched fine lines at the corners of the eyes.
Radiating lip lines.
Creases at the corners of the mouth.
An injection appointment takes less than an hour, and there is no downtime. Most patients begin to see change in five to seven days, and full improvement within two weeks. Depending on the product used and treatment area, results last up to four months.
Excessive sweating
Excessive sweating is a common medical condition. While hyperhidrosis is not a health threat, it can have traumatic impact on self-confidence and social acceptance. Neurotoxin injections reduce excessive sweating safely and effectively. Our doctors treat the axilla (under arms), face, scalp, hands, and feet. Usually just one session is needed for significant improvement that lasts four to six months.
Please be aware that Botox, Dysport, and Xeomin neurotoxins are real medicines, only available legally with a physician's prescription. Fresh, authentic products from reputable manufacturers, administered by trained professionals in a sterile environment are quite safe.