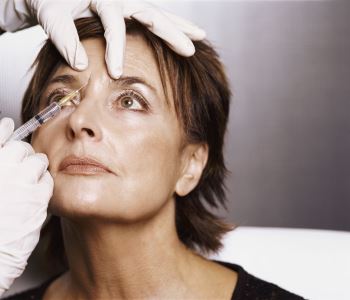 Dermal Fillers – Available Near Me in Akron Ohio?
Life's big events often send us scrambling to look our best for them. Whether a wedding, a reunion, or a first grandchild, we want to look and feel our best. Allied Dermatology and Skin Surgery, serving the Akron area, is here to help you do just that! We provide comprehensive skin care and want you to love the way you look. One way we help you combat signs of aging is through dermal fillers. We will create a dermal filler program to help with your facial rejuvenation goals. Your search for dermal fillers near me is over. We can have you ready for all of life's events, big or small!
Dermal fillers:
As we grow older, our faces lose volume. This means that wrinkles are more apparent. Dermal fillers are used to minimize those lines and give your face a more youthful fullness while still appearing natural. They work by reducing the effect of the thinning skin and helping your natural collagen by giving it a boost.
Dermal filler results:
Immediate improvement.
Plump thin lips.
Soften creases and wrinkles.
Fill out facial contours.
Why Allied Dermatology and Skin Surgery is the place for you:
We believe strongly in patients having all the information to make the best decisions. That's why at your initial consultation, we will help answer any questions you have including whether we believe you are a suitable candidate for the procedure, how to help you get the best results, and any post-procedure care needed.
Our doctors are consistently chosen by other doctors as the dermatologist they would see if one was needed.
We have the medical training and professionalism to ensure any facial rejuvenation services you receive are done in the safest, most effective ways.
If you are unhappy with the tired looking skin staring back from the mirror at you, please give us a call.
Schedule your individualized consultation to determine a treatment plan for facial rejuvenation so you love your skin again! Or, contact us about other skin treatments from our dermatologists who help patients near Akron, Mayfield Heights and Mentor, Ohio. 1-866-337-6631.