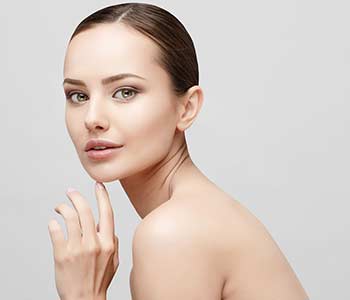 Mentor Dermatologist for Dermal Filler Skin Treatment
At Allied Dermatology and Skin Surgery, patients in the Mentor, OH area have access to a variety of medical professionals who can assist them in achieving a more youthful appearance. Our dermatologists work hard to ensure patients have choices available to them so that they can choose cosmetic enhancements that fit their preferences and skin goals. This includes a wide range of cosmetic injectables that are used for treating the unwanted signs of aging, including fine lines and wrinkles. Many of our patients choose injectables such as Juvéderm Ultra Plus.
What is Juvéderm Ultra Plus?
Our team describes Juvéderm Ultra Plus as one of many cosmetic injectables used to address the signs of aging. Fine lines, wrinkles, and folds develop on the skin due to skin laxity, or reduced tightness. Skin laxity is a result of the natural loss of collagen and elastin in the skin, causing looseness that develops wrinkles and folds. With injectables, our dermatologists can address this issue and provide patients with smoother, youthful-looking skin. Juvéderm Ultra Plus is just one of several solutions.
This injectable gel is administered by our dermatological professionals in the area of Mentor, OH. A highly skilled member of the team at Allied Dermatology and Skin Surgery injects the gel in strategic locations that can ensure immediate results. The gel, made with an ingredient called hyaluronic acid, helps in attracting water. Hyaluronic acid is a naturally occurring sugar in the body that can act as a cushioning agent while also hydrating the skin and delivering nutrients where they are needed. By injecting this gel into the skin, directly into the fine lines, wrinkles and folds of concern, patients can achieve a smoother appearance in their skin.
Who is a candidate for Juvéderm Plus Ultra?
Most patients with aging skin can benefit from injectables such as Juvéderm Plus Ultra. The injectable gel can be used for patients with moderate to severe wrinkles and folds in the facial area that are adding years to their appearance. It is typically utilized to smooth wrinkles around the nose and mouth, but can also be used elsewhere on the face for enhancement.
How much do injections cost?
Cosmetic injectables are delivered to the dermatologist in small vials. The gel is placed in a needle and then injected into the patient where it is needed. The cost of treatment will vary depending on how many vials of Juvéderm Plus Ultra are needed to achieve the desired results. This means the cost may change depending on the severity of the wrinkles and folds. We encourage patients who are interested in cosmetic injectables to book a consultation visit with our team to obtain a quote for expected costs. Call our office for more information Call us at 1-866-337-6631 or Schedule an Appointment
What other options are available?
At Allied Dermatology and Skin Surgery, we offer a wide selection of injectables that can be used for cosmetic enhancement. In addition to dermal fillers such as Juvéderm, we also offer collagen stimulators, which add volume to areas of the face for improvements. Additionally, we may use a neuromodulator, such as Botox, which helps with the treatment of dynamic wrinkles resulting from muscle contractions. Botox is injected into facial muscles to provide smoothing of the skin in another way. During a consultation appointment with our professionals, patients will be able to work one-on-one with a dermatologist to choose the best cosmetic treatment for their needs.
Why choose Allied Dermatology and Skin Surgery?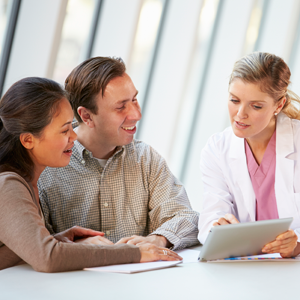 We have a number of experienced, certified dermatologists in the area, spread across all three of our practice locations in Mentor, Mayfield Heights, and Akron, OH. Our dermatologists have decades of combined experience, and include the following professionals:
Lauren Guren
Ann Kooken
James Libecco
Gary Lichten
Allison Moosally
Justin Woodhouse
Christina Cernik
All of our doctors are readily available to accept new patients and families, ensuring everyone has access to quality dermatological care when they need it!
Interested in learning about Juvéderm Ultra Plus and other cosmetic injectables?
Connect with our team today! Our practice in Mentor, OH is located at 9485 Mentor Avenue, Suite 102 and can be reached by phone for an appointment at 1-866-337-6631. We encourage patients to schedule a visit to discuss Juvéderm Ultra Plus and other cosmetic solutions available in our state-of-the-art practice.