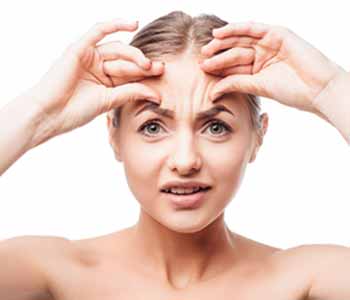 Dermal Fillers for Skin for Patients – Akron, OH
Akron, OH area patients seeking a dermatologist at Allied Dermatology and Skin Surgery who focuses on providing a wide range of medical and cosmetic dermatology solutions should look no further than our team. Aging skin can be troublesome for men and women after the age of thirty, and thanks to dermal fillers such as Juvéderm, patients can take charge of their appearance. Our team assists individuals in addressing a variety of skin and body concerns, including fine lines and wrinkles that develop due to increased skin laxity.
What are the signs of aging?
Fine lines and wrinkles that are developing on the facial area can be troublesome. Patients may look older than they really are, but don't want to undergo invasive procedures such as a facelift to turn back the hands of time. Instead, dermal fillers are a popular choice for our patients. This includes Juvéderm, a dermal filler that uses hyaluronic acid to attract water and provide immediate results.
Juvéderm explained
The best way to explain Juvéderm to patients is as a filler that is used directly in fine lines and wrinkles of the facial area to smooth the skin and reduce their appearance. Juvéderm is safe and effective for patients to use. This hyaluronic acid injectable is readily available at Allied Dermatology and Skin Surgery in Akron, Mentor, and Mayfield Heights, OH. Patients can ask about this treatment and speak with a dermatologist to determine if they are appropriate candidates for Juvéderm injections.
Benefits of Juvéderm
Juvéderm:
Eliminates the need for plastic surgery in most cases
Provides immediate results
Is long-lasting, with most patients requiring reinjection after six months
Provides natural-looking changes to the skin's appearance
Can be used on most adult patients in the area
Is an affordable alternative to other treatments
Helps patients look more youthful
Call our office for more information Call us at 1-866-337-6631 or Schedule an Appointment
What can patients expect from Juvéderm appointments?
Patients who are considering restoring a more youthful appearance will want to speak with our providers about the advantages of using Juvéderm and learn about what will occur during their appointment. First, patients book a consultation appointment. This is a time during which patients come into the practice to speak with us about their skin and body concerns. When aging skin is an issue and patients want to avoid plastic surgery, injectable treatments such as Juvéderm may be recommended. Patients can book a future appointment for the treatment. Treatments occur in the practice and, under the care and administration of a dermatological professional, patients receive their injections exactly where they are needed with optimum precision. Most patients find the injections to be mildly uncomfortable, but easily tolerable. Within minutes, patients will be able to leave the office and go back to their daily routine without any interruption.
Side effects of Juvéderm
There are a few possible side effects that can occur with Juvéderm injections. These include mild pain, itching, redness, and tenderness at the injection site. A few of our patients may experience some bruising, but this is short-term and will resolve quickly. Patients are welcome to ask our team of professionals about what to do if these side effects occur. Most are not bothered by them and seek future reinjections as needed to maintain their results.
Where can Juvéderm be used?
Most patients utilize Juvéderm for marionette lines or nasolabial folds. However, many areas of the face can be addressed with Juvéderm and other injectables, so a thorough discussion with the dermatologist is the best way to make the most educated decision regarding the type of cosmetic injectable to use to achieve the results patients desire.
Schedule an appointment today to learn more
Patients in the Akron, OH community and surrounding areas who are struggling with the unwanted signs of aging are welcome to book a visit with the team at Allied Dermatology and Skin Surgery. The Akron, OH area practice is located at 3624 West Market Street and can be reached at 1-866-337-6631.
There are two other locations available in the areas of Mentor, OH and Mayfield Heights, OH for convenience. Learn more about our dermatologists.