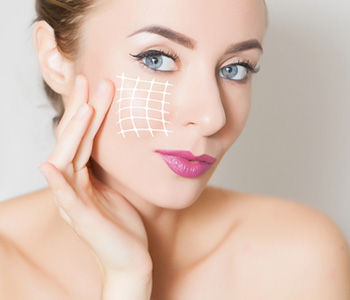 Skin Treatments in Mayfield Heights: IPL and BBL Light Therapy Differences
If you have searched for treatments to improve the quality of your skin, you may have come across products, lasers, peels, and IPL and BBL treatments. With the various therapies available you may have asked, "What is the difference between IPL and BBL?" With locations in Mayfield Heights, Akron, and Mentor, the team at Allied Dermatology and Skin Surgery explains IPL and BBL treatments and the best uses for each.
When you look good, you often feel better about yourself. Having healthy, flawless skin can boost your confidence and make you look more youthful or refreshed. Non-invasive rejuvenation treatments are often used for therapeutic and aesthetic skin conditions.
Noninvasive IPL and BBL treatments
IPL, or Intense Pulsed Light, therapy uses light energy to treat targeted areas of the skin. Although not a laser, IPL similarly uses light energy to heat and destroy its target. This treatment uses a broad spectrum and interchangeable filters to treat several conditions. IPL systems were developed first. BBL, which stands for BroadBand Light therapy, is an advanced IPL system developed by Sciton, a US-based company. IPL and BBL are essentially the same treatment but with different names. In some cases, treatment names are trademarked by the laser companies. Other names for the same procedure include photo facial and photo rejuvenation.
Chronic sun exposure, hyperpigmentation, and broken capillaries age the skin and negatively affect the tone. IPL or BBL therapy may be recommended for patients with brown discolorations, sun damage, age spots, or freckles. It is also used to treat broken capillaries. Rosacea patients may reap the benefits of this procedure.
How treatments work
Intense pulsed light treatments work to make your skin more even or brighter. The light energy focuses on and breaks up areas of color to reduce irregular discoloration. Unlike lasers that use a single wavelength, IPL and BBL use a range of light wavelengths to target color. Discolorations may show up on the skin over time due to chronic sun exposure. Specific filters are used to protect undamaged skin pigment.
Call our office for more information
The effectiveness of these treatments has made them popular among patients looking to improve the color and tone of their skin. When performed under the guidance of a medical professional, they are safe and effective. Benefits of IPL therapy include the following:
Improves sun-damaged skin
Treats brown discolorations including age or liver spots and freckles
Removes broken capillaries
Reduces rosacea redness
Requires no downtime
Is safe and noninvasive
Involves minimal risks
Stimulates new collagen for improved skin tone
What to expect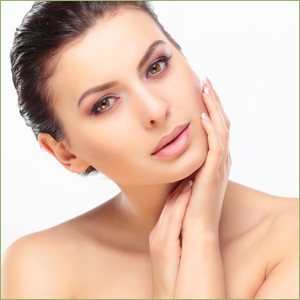 During an intense pulsed light treatment, the light energy targets pigment. These cells are heated and destroyed. The destroyed cells rise to the surface of the skin and darken before flaking off. Although the flaking process takes a few weeks, it is part of the skin working to heal and improve itself.
IPL and BBL treatments target pigment and blood within the skin without harming the surrounding areas. It safely, effectively targets unwanted discoloration and improves skin tone in a comprehensive treatment. Many patients see results after a single treatment. A series of treatments may be needed to get optimal results. Treatments are generally less than an hour and can be repeated every 4 weeks.
Downtime is not needed following treatments. Side effects are rare and generally temporary. The most common side effect is skin redness that fades within a few hours. Patients can return to their normal routine immediately after treatments.
Treatments are safe and precise. Caution may be advised for patients with very dark skin tones. Since these treatments emit a wide range of wavelengths, they target more melanin in the skin, which is more prevalent in darker skin tones. However, the settings are adjustable meaning the treatment can be customized and comfortable for each patient.
Patients who are already experiencing signs of aging and sun damage may have brown spots, wrinkles, and poorly textured skin. IPL or BBL treatments are an effective way to remove sun damage and improve the quality of the skin. Treatments help patients regain the brighter, more supple skin of their youth.
To learn more about IPL and BBL treatments or other therapies for your skin, contact the team at Allied Dermatology and Skin Surgery. Or contact us about other skin treatments from our dermatologists who help patients in Greater Cleveland, Akron, Mayfield Heights and Mentor, Ohio. 1-866-337-6631.