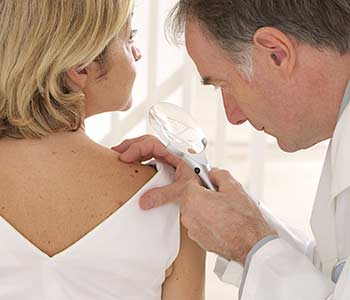 Mohs Micrographic Surgery for Skin Cancer – Ohio Dermatologist
At Allied Dermatology and Skin Surgery, our dermatologists provide solutions for patients in and around the area of Mentor, OH when it comes to their body, skin, hair, and nails. This includes the diagnosis and treatment of skin cancer. Skin cancer can be a scary diagnosis, but there is a benefit to getting this diagnosis early – effective treatment. At our practice, we provide not only excision, but also a specialized procedure called Mohs micrographic surgery.
Understanding skin cancer
Skin cancer is a diagnosis that can be extremely concerning. However, when patients are proactive about being screened for cancer on an annual basis with a trained and experienced dermatologist, they can catch the condition early and enjoy a highly successful treatment. Skin cancer is often found on moles or other skin growths that may be showing unusual changes, including changes in the:
When patients notice these issues with skin growths on their body, they are encouraged to book an appointment to look for the signs of cancer. The doctor may take a biopsy of the growth, which requires a portion of it to be removed and sent off to a laboratory for evaluation. The professionals at the laboratory will determine if there are cancerous cells present, and if so, what type. There are various types of skin cancer that can be found, and they require treatment to keep them from spreading and becoming more problematic for the patient. Removal may be done in different ways, though the most effective is Mohs micrographic surgery.
What is Mohs micrographic surgery?
Allied Dermatology and Skin Surgery is pleased to offer this specialized procedure in our state-of-the-art facility. Mohs micrographic surgery is a method of removing skin cancer that takes small layers of the skin, evaluates them under a microscope to look for cancerous cells, and then continues until the cancer has been fully removed. This layer-by-layer approach can be extremely helpful in ensuring all the cancer has been removed, regardless of how deep the cancer cells reside. It is also a method of removal that is often done for patients who have cancer on a highly visible area of the body, such as the face, as it does not leave large scars. It is also used on recurring cancer to ensure full removal without the need for chemotherapy or radiation. Not every dermatologist is able to provide this treatment, as it is a specialty that requires extensive training and experience. However, at Allied Dermatology and Skin Surgery, we are pleased to provide it for our patients and help them feel at ease with their treatment. Call our office for more information Call us at 1-866-337-6631 or Schedule an Appointment
Who is a candidate for Mohs micrographic surgery?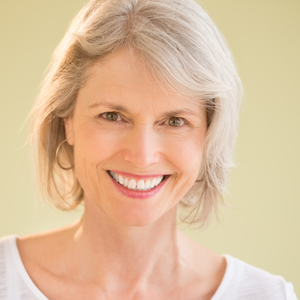 Patients who have recurring cancer or cancer in visible areas of the face and body are often the best candidates for this method of treatment. Otherwise, next to standard excision, patients may want to work with an oncologist to discuss treatment options including chemotherapy or radiation. By working with a team of professionals, patients can learn about their condition and educate themselves on the treatments available to ensure that they treat their problem effectively to enjoy success and full removal of the cancerous cells. This will ensure many more years of a high quality of living!
Have you received a diagnosis of skin cancer?
Being told you have cancer can be a scary moment in one's life. However, with the right professionals by your side, this doesn't have to be life threatening. At Allied Dermatology and Skin Surgery, our professionals are here to provide patients with solutions for their conditions, even skin cancer. With Mohs micrographic surgery, many of our patients can find a way to treat their cancer and keep it from recurring. Contact our office today to book your consultation visit and skin cancer screening at 1-866-337-6631 and visit us at any one of our three convenient locations, including our offices in Akron, Mayfield Heights, and Mentor, OH. We are here to assist patients with this and many other skin and body concerns.