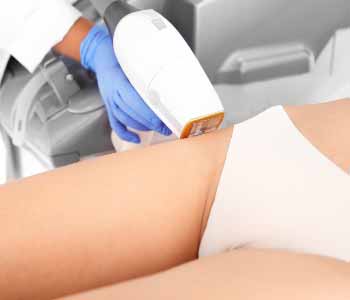 LASER HAIR REMOVAL NEAR AKRON OHIO
Throughout history both men and women have sought ways to stay smoother longer. Today, those in the Akron, OH area have a long-term solution readily available. You can find safe, effective laser hair removal "near me" at Allied Dermatology and Skin Surgery.
A long history of ineffective hair removal
The forerunner of the razor was invented when copper tools were developed in 3000 BC. Before that, men used shells or other sharp instruments to remove hair. Alexander the Great encouraged shaving in 4th century BC for aesthetics.
At the time of British colonization, it was reported that men and women in various Native American tribes removed all body hair by shaving. In 1915, Harper's Bazaar dictated that objectionable underarm hair must be removed for the wearing of sleeveless dresses. Higher hemlines and sheer stockings in the 1940s brought the practice to lower extremities.
The shaving trend has expanded to more bodily areas, for both genders. There is just one problem – the hair grows back . . . accompanied by stubble and bumps.
Freedom from shaving
Laser hair removal is an entirely different approach:
The laser targets pigmentation in hair follicles, with pulses of light.
Light energy heats and destroys follicles in the anagen (growth stage).
As treated follicles die and fall out, hair becomes thinner.
Six to eight treatments, spaced several weeks apart, are recommended for full clearance.
Treated hair is gone for good. However, the body continues to produce some new hair follicles. Periodic touch-up sessions keep skin sleek.
Professional care
While this is considered a cosmetic procedure, it is performed with powerful medical laser equipment. Our CNPs, RNs, and dermatologists are trained and experienced in laser hair removal for various skin tone and hair color combinations. Call Allied Dermatology and Skin Surgery in Akron 1-866-337-6631, Mayfield Heights 1-866-337-6631, or Mentor 1-866-337-6631 to schedule a consultation.