Lauren K. Guren, MD, Mayfield Heights Dermatologist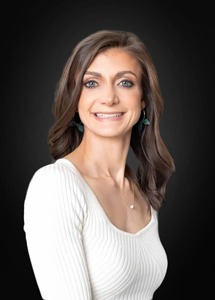 Office: Mayfield Heights
Joined Allied Dermatology and Skin Surgery: August 2015
Patients: Children and Adults
Services
Dr. Guren, a native of Mentor, Ohio, is valued for her experience in multiple areas of care for all age groups, including:
Medical Dermatology – comprehensive skin checks, acne, atopic dermatitis, psoriasis, and other skin conditions
Dermatologic surgery – excisions
Cosmetic Dermatology – neurotoxins (Botox, Dysport, and Xeomin), dermal fillers (Restylane, Juvéderm, Belotero, and Radiesse)
Laser treatments for facial capillaries, resurfacing, and rejuvenation
Education
She earned a Bachelor of Science degree from University of Michigan. While completing medical education at Temple University School of Medicine, she was selected for the Alpha Omega Alpha Honor Society. Dr. Guren returned to Cleveland for internship in Internal Medicine as well as a residency in Dermatology at the Cleveland Clinic.
Board Certification
American Board of Dermatology
Memberships
Her professional memberships include:
American Academy of Dermatologic Surgery
Women's Dermatologic Society
She is accepting new patients at our Mayfield location.