Skin Tightening – Thermage radiofrequency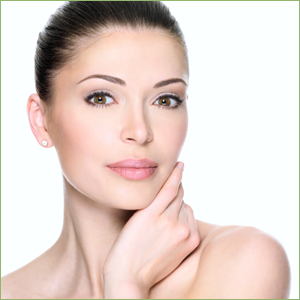 Youthful skin is firm and tight thanks to a meshwork of supporting collagen and elastin. As you age, your body cannot produce these fibrous proteins as fast as they are depleted. Skin becomes thinner and loses elasticity. It sags into wrinkles and folds. These changes are especially noticeable on delicate facial skin. The team of trained, experienced clinicians at Allied Dermatology and Skin Surgery have a solution for women and men in the Akron/Cleveland area – Thermage radiofrequency skin tightening.
Thermage science
This non-invasive treatment uses focused radiofrequency energy to stimulate the body's natural renewal processes. The clinician directs electromagnetic radio waves precisely to problem areas. This heats deep tissues. The body responds by producing fresh stores of collagen and elastin. Skin becomes thicker and firmer, naturally.
Treatment areas
Thermage is ideal for the patient Who wants to get a jump on rejuvenation – the individual with moderate skin laxity. (Excessively loose skin may require surgical lifting.)
Thermage treatment may be administered:
Around eyes to smooth lines and reduce a heavy, hooded look.
To correct lip lines around the mouth.
To redefine a drooping jawline.
For sagging neck skin.
Benefits of Thermage
Non-surgical and non-invasive – There are no needles, cutting, sutures, or scars, and there is no need for anesthetic.
Well-tolerated – The device has an automatic cooling mechanism to keep surface skin comfortable. Patients report a deep sensation of warmth, but no significant discomfort. Gentle vibration helps to ensure a comfortable experience.
No downtime – Return to work or other activities right after your appointment.
Single treatment – In most cases, patients get desired results from one visit. More sessions may be scheduled for additional toning.
Effective – A level of improvement you won't get from creams or lotions.
For smoother skin with a natural look, consider Thermage radiofrequency treatment. In the greater Akron area,